Poodles P.E.A.R.L.S. began in 2006 in memory of a tiny gray fluff ball we called "Poodle." This senior baby changed many peoples minds about adopting a senior or special needs pet. She was precious and came to us as a stray from a shelter. Poodle flew to heaven on Feb. 13th, 2006. This program is dedicated to her. We see her bright light in the eyes of each dog we save.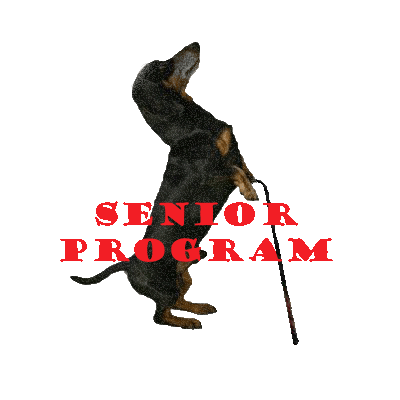 Welcome to P.E.A.R.L.S.




Promising Every Animal Rescued Life Long Sanctuary
This adorable little toy poodle was no longer wanted by her owners and left at the dog shelter. She was heart broken and did not understand what was happening to her. Her health began to fail, she became lethargic and nearly died. When we picked her up she spent three days at the vets on IV fluids. It was touch and go. She simply was not responding well. We made the decision to bring her home. Once she realized we loved her, slowly her little heart began to mend and she eventually healed. Even our vets said she had a broken heart. The P.E.A.R.L.S. program is for animals like this. We care for them for their lifetimes or until they are adopted. It's expensive. The senior dogs usually have health issues that require dentals, EKG's, ultrasounds and most are on heart medicines for the rest of their lives.
Poodle's P.E.A.R.L.S. is an in home rescue for animals. Some come to us from shelters where they are sadly discarded by their owners. Reasons range from the dog being to old or sick and they are not willing to pay for medical care. Others are dodging euthanasia.
Poodle's P.E.A.R.L.S. is also home to dogs whose owners have passed away and these pets were unwanted by the families. Blindness and deafness are dealt with by highly responsible individuals who provide constant care to these animals. Wheel chairs are provided for help with range of motion. Veterinarians provide medical care and guidance through tough times. And everyone showers them with love!
​
"You're like a little wild thing that was never sent to school."
Mary Oliver,
Other animals are accepted into the program with special needs, bunnies, birds, even a horse! Since we are limited we can only accept animals as space allows.
​
Poodle's P.E.A.R.L.S. is a program Wolf Run offers to help animals in need. "Poodle's" name and image are used to honor her memory. She is the bright star that guides us!
"Misty," and the treat jar!
Currently the P.E.A.R.L.S. program consist of 10 special needs dogs.
What is Poodle's P.E.A.R.L.S.?
​
Misty was a 15 year old poodle whose owner passed away. The family chose to rehome her and we welcomed her into the Poodle's P.E.A.R.L.S. Program. Misty was so lost. She was terrified of being left and became very upset if left alone. Misty barked frantically but now she has become sure of her forever fosters and knows she . Growing up in Florida, Misty is enjoying her first Kentucky winter!
UPDATE: Misty is now 18 years young! Having lost a bit of her vision hasn't slowed her down and her recent blood work looked pretty good! She is happy and loved, still enjoys walks and being with her person!
Fancy's long time owner of 13 years, took this senior girl to the Pulaski County, KY Animal Shelter and owner surrendered her. The reasoning was that the owner was to old to continue to care for her. Misty was scared to death and broken hearted. She was up for adoption but no one wanted her and she was on the list to be euthanized. Little Fancy is now in the Poodle's P.E.A.R.L.S. Program where her heart is mending.
UPDATE: Little Fancy Fuller is still with us! It's been three great years! Her recent blood work revealed Kidney disease. It was devastating to learn but she is holding her own. Her appetite is good and she is on homeopathic medicines and enjoys naps under a heated blanket and treats whenever she wants one!
11182248_10205320614087740_5290459902575488264_n.jpg
Poodle's P.E.A.R.L.S. Adoption Album
Wolf Run's Rottweiler Adoption Album