Poodle's P.E.A.R.L.S. Providing Every Animal Rescued Lifelong Sanctuary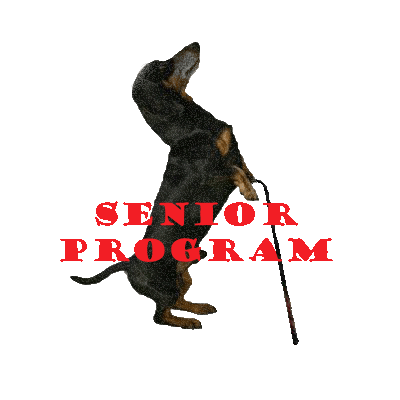 Poodles P.E.A.R.L.S. began in 2006 in memory of a tiny gray fluff ball we called "Poodle."
​
This senior baby changed many people's minds about adopting a senior or special needs pet. She was precious and came to us as a stray from a high kill dog shelter. Every moment of her time with us was cherished.
​
Poodle flew to heaven on Feb. 13th, 2006. Sadness motivated us to create a special program in her honor. Poodle's P.E.A.R.L.S. is dedicated to her. We see her bright light in the eyes of each special needs animals this program saves.
It is rare for any dog to be truly evaluated in a shelter environment. They are usually anxious, broken hearted, and terrified. Most have been in the same home since they were puppies. Most all are scared to death.
Many owners don't want to deal with age related expenses and possible euthanasia. The need for dentals, issues with incontinence, and even their owners passing away are common reasons we see so many of these older animals in shelters.
The Wolf Run Staff, deals not only with special needs animals but also dogs with behavioral issues. Biting is one of the top offenses! But with love, lots of patience and understanding, you'll be shocked at the difference it makes!
Little Bear and his close call with death!
This little fellow is, "Bear." As you can see he is quite aggressive. This behavior was erratic so he was adopted by several different families who, without having any idea of what he was capable of, took this sweet boy home only to return him to the shelter! He would be fine one minute then go off the next. With a bite history, the shetler director contacted us the day of his euthanasia, asking for help.
Bear came to Wolf Run where our staff cared for him. He became happy, stopped biting, and knew he was loved. But the spinning in circles never stopped.
​
Little Bear was eventually adopted. His new family was determined to continue to help him. Bear had the entire family covered in Band-Aids! But they could see there was love there. After trying different things, their veterinarian decided the problems were coming from his tail. Lots of nerve pain! The tail was amputated, and they lived happily ever after!
The sad story of, "Tornado Jake."
Dec. 14, 2021 at 5:31 AM, an EF-2 tornado ripped through parts of Marion County, KY. early Saturday morning. The devastation was extensive. It was a holiday season many can never forget.
​
While searching for victims, FEMA discovered a body in a doghouse that was carried by the tornado and crashed into a field. An old Rottweiler had taken refuge in his dog house when the storm hit. Still inside, his house was carried away.
"You're like a little wild thing that was never sent to school."
Mary Oliver,
Wolf Run's Rottweiler Adoption Album
Poodle's P.E.A.R.L.S. Adoption Album